Village Breaks Ground on Water Main Project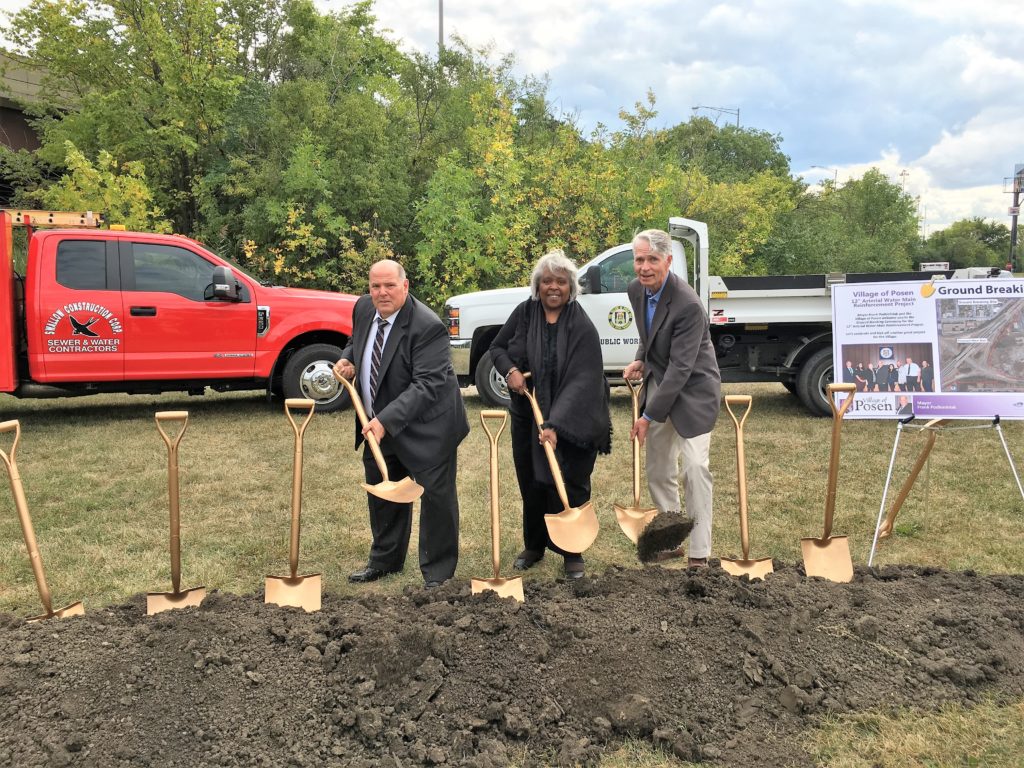 Mayor Frank Podbielniak and the Village Board of Trustees recently broke ground on a new Water System Enhancement Project. This first phase of a long-term project will provide a much needed upgrade to the Village water system.  The project will consist of install 4,000' of 12" water main from the Posen Water Pumping Station to the Village Water Distribution Main. This arterial water main will run from the Village's pumping station, to 147thStreet and Western, following I-57 right-of-way and ending at Western Avenue to Walter Zimny Drive.
The project will provide a secondary redundant feed line servicing the Village, additional water capacity for future developments in the area of 147thand Western as well as improving the fire protection for the entire Village. "This Water Main Project will enhance our current water system and provide for additional capacity as well as a backup main feed for the entire community" said Mayor Podbielniak. "For years, the Village's water system has been served by 1 single main feeding the entire community leaving us vulnerable for water shortages if the main were to rupture" We now will have redundancy and needed additional capacity" The project will certainly strengthen our water distribution system.
This project is being funded completely from our Tax Incrementing Finance (TIF) District funds.  Money was not taken from the General Fund to pay for this project.   The Project was publicly bid and has been awarded to Swallow Sewer and Water Construction of Downers Grove for $690,000. The Project has been engineered and will be supervised by Robinson.