Questions for Village Meeting 6/9/2020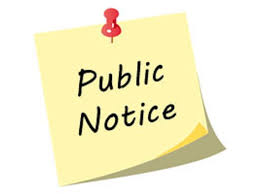 The Village of Posen, in an attempt to remain transparent during the Covid-19 outbreak are recording all meetings and placing the on the Village of Posen Web Site for the public to review.
Any questions for the Village Board may be submitted anytime up to the start of the meeting on Tuesday 6/09/2020 at 6:30pm. To Submit questions please submit your name, address, and your question at the bottom of this web site page and it will be read and addressed at the Village meeting.