Posen Police to Enforce Zero Tolerance for Illegal Fireworks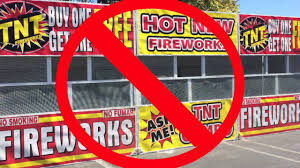 After receiving numerous complaints of Illegal Fireworks throughout the Village of Posen this Past Weekend, Mayor Podbielniak has instructed the Posen Police Department to issue Village Citations to homeowners with anyone on their property setting off fireworks. Fines are outlined below.
Residents are encouraged to call 911 to report any illegal discharge of Fireworks. Please try to direct the police to the specific house in violation. Callers can ask to remain anonymous.
8-10-5: PENALTIES:
It is unlawful for any persons to discharge or set off fireworks within the Village, penalties are set as follows: first offense will be in the amount of one hundred dollars ($100.00), second offense will be one hundred fifty dollars ($150.00), third offense will be two hundred fifty dollars ($250.00), not to exceed five hundred dollars ($500.00) in a single day. The fourth offense will result in the arrest of a misdemeanor punishable up to three hundred sixty four (364) days in Cook County Jail. (Ord. 2018-09, 6-26-2018)