Posen Holiday Decorating Contest-Winners Posted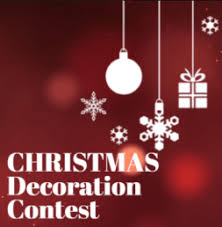 Mayor Frank Podbielniak is pleased to announce the winners of the 2020 Christmas Decorating Contest.
1st Place Dean Steinbrenner/14846 Whipple
2nd Place Roberto Pachecho/14625 Mckinley
3rd Place Jose Arriaga-Ramos/14217 Harrison
4Th Place Guadalupe Marquez/14326 Cleveland
5th Place Marian Esquivel/14821 Troy
Mayor Podbielniak was overwhelmed at the response and looks forward to continuing this contest in years to come. Thank you to all that participated!!!