Posen Holiday Decorating Contest Winner's Announced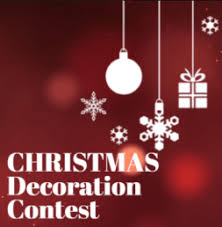 1st Place Winner pictured above- 14846 Whipple
2nd Place Winner- 14325 Campbell Avenue
3rd Place Winner- 14437 Blaine Avenue
All prizes paid for and provided by Mayor Frank Podbielniak. On behalf of the Mayor and Village Staff thank you for participating and we look forward to seeing even more houses decorated next year!!!
Mayor Frank Podbielniak is pleased to announce the 2021 Christmas Holiday Decorating Contest.
The Mayor is hosting the 3rd Annual Posen House Holiday Decorating contest. There is a lot of holiday spirit in Posen and we want to show it off! Nominations will be accepted from December 2nd through 5:00 PM on December 21st.
The Mayor and a panel of judges will select 1st, 2nd and 3rd Place Winners!
First Place will receive $125, 2nd place $75, and 3rd place $50
Anyone wishing to nominate a neighbor, family member, or to be your own home on the judges list please email the Mayor at fpodbielniak@villageofposen.org