Training
Posen Fire Department Members commit much of their own time to complete rigorous and extensive hands-on and classroom training. There are four steps to completing basic requirements and many specialty courses available beyond what is required.
The first step required is successfully completing the Fire Academy and obtaining a Firefighter II Certificate from the Illinois Office of the State Fire Marshall. The Academy is made up of 650 hours of classroom and hands-on practical firefighting skills. This also includes Awareness of Hazardous Materials class.
The second step required is completion of EMT (Emergency Medical Technician) class and obtain a State of Illinois EMT license. This is comprised of 350 hours of classroom time and time in the field working together with EMTs and Paramedics to work on their field skills.
The third step is to begin Paramedic training. The paramedic program runs over the course of one to two years. This is made up of approximately 950 hours of classroom and clinical training in patient care, basic and advanced life support including topics such as cardiac, pediatric, respiratory and trauma care.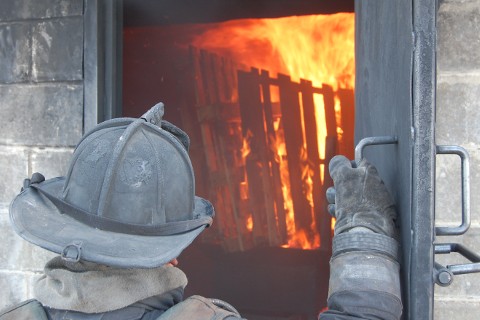 Specialty classes available include: rope rescue, trench rescue, water rescue and diver, hazardous materials, fire and arson investigation, and fire prevention education.